Lawrence County Civic Center and Museum
Built circa 1924, the Lawerence County Civic Center and Museum is stately old building and located at the beginning of our historic district. It is filled with relics, antiques and history from many years ago, reaching into the present days. A historically renovated auditorium awaits upstairs that is available for parties, receptions and hosts annual Gala.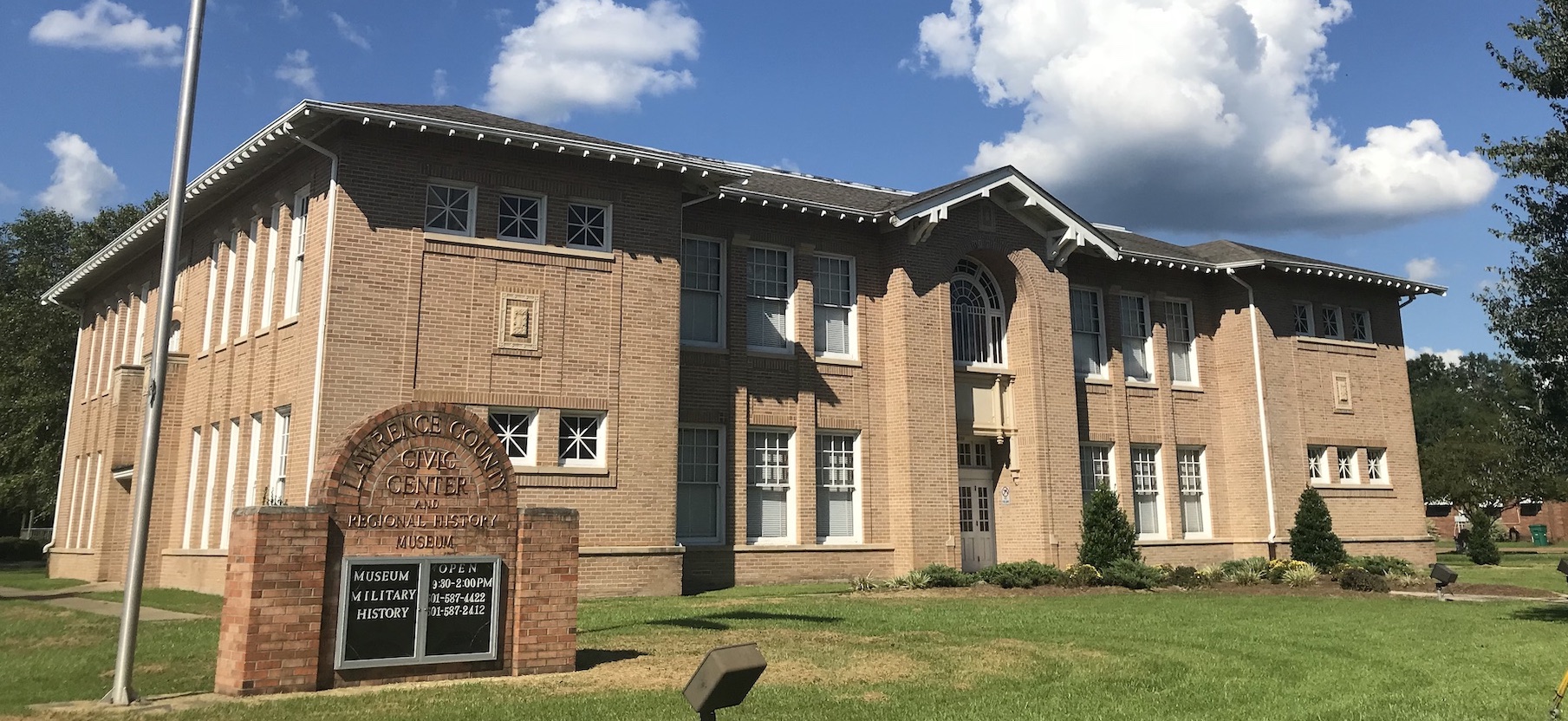 Longino House 
Another historic attraction is the Longino House and grounds, home of former Mississippi Governor Andrew Longino. The Longino House is a unique glimpse into early twentieth century Mississippi, is listed among the National Register of Historic Places, and offers public events throughout the year.